Main content starts here, tab to start navigating
The Yurt
at TABLE & MAIN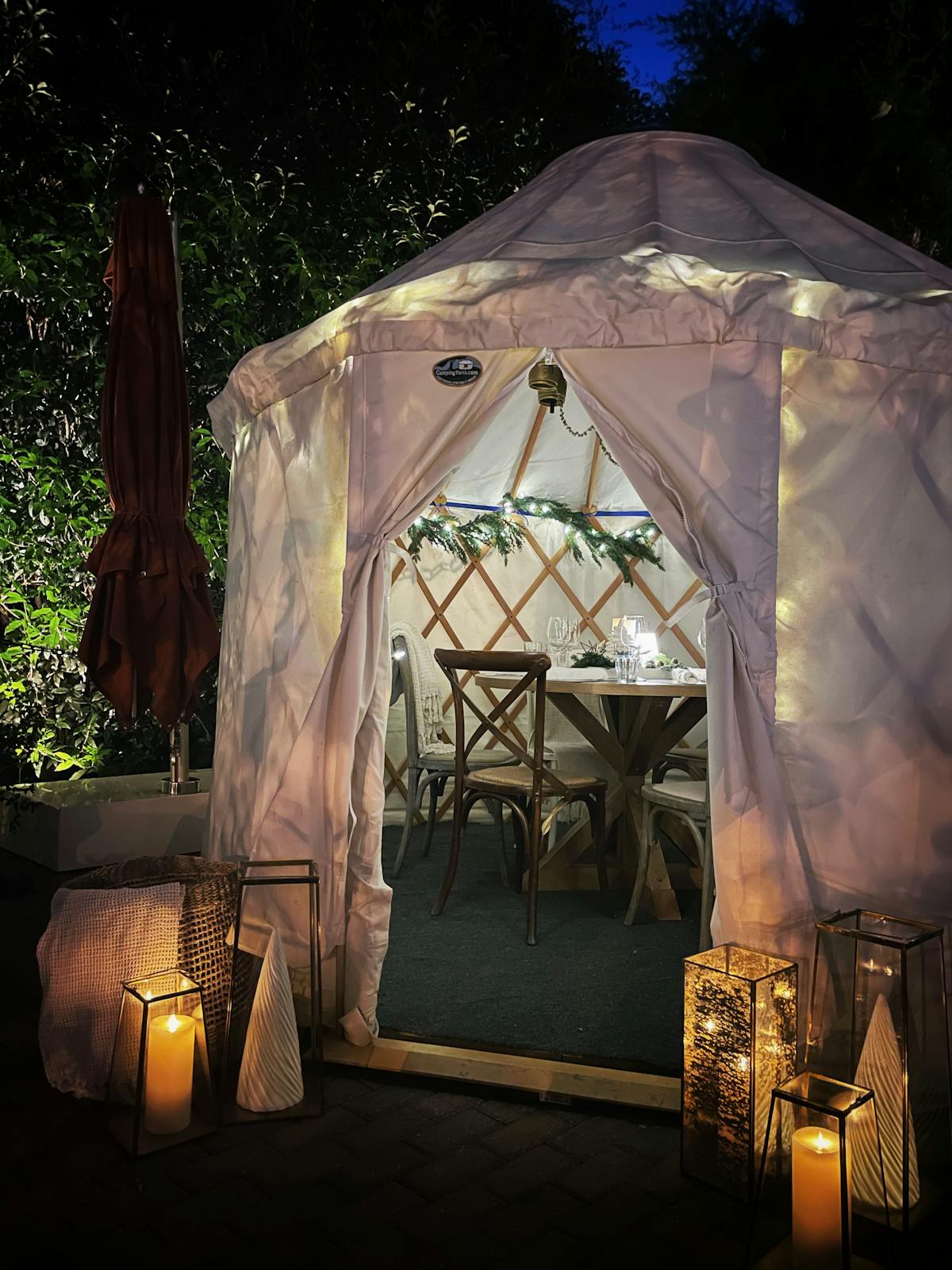 Enjoy an Evening in our Yurt
YURT DINING returns to our beautiful patio for the third season, transforming our outdoors into a cozy winter retreat! Savor Chef Woody's "simple, seasonal, southern" cuisine, sip a fine bourbon, and enjoy our signature hospitality while enjoying the seasonal ambiance. The Yurt is available seven days a week for up to 6ppl maximum. Food and beverage minimums apply. Visit the link below to learn more and secure your reservation.
We look forward to hosting your celebration in this unique space!
Private Events
Currently we invite guests to select from our usual a la carte dinner menu. Chef Woody and our culinary team are working diligently to create a separate special menu to offer our Yurt guests. Stay tuned! Please contact Anne, our Private Event Manager, to inquire about reserving the Yurt for the entire evening. We'd be happy to work with you to create a special event that makes lifelong memories!
EMAIL:
info@tableandmain.com
Book the Yurt